New Vocal Music Collective
Melos is a women's collective working in the field of new vocal music. Performing works by living composers and sound artists, the collective seeks to create a space for practices of alternative academic and experimental music as well as inter-disciplinary projects. Performing in variously sized groups – from solo to choir, the collective has presented programs at such new music festivals as Druskomanija and Jauna muzika, also took part in projects produced by Operomanija.
In 2020 the collective released its debut album  Minimal Voices, which presents works of living Lithuanian composers – minimalists.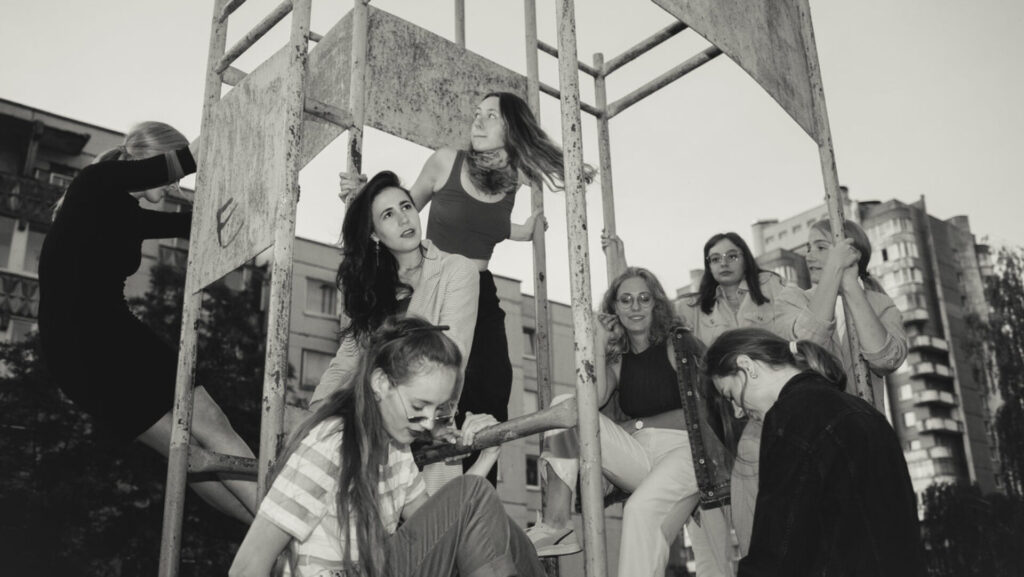 PROFESSIONAL FEMALE VOCAL ENSEMBLE
WORKING CLOSELY WITH COMPOSERS AND ARTISTS ACROSS DISCIPLINES
EAGER TO PERFORM MUSIC OF TODAY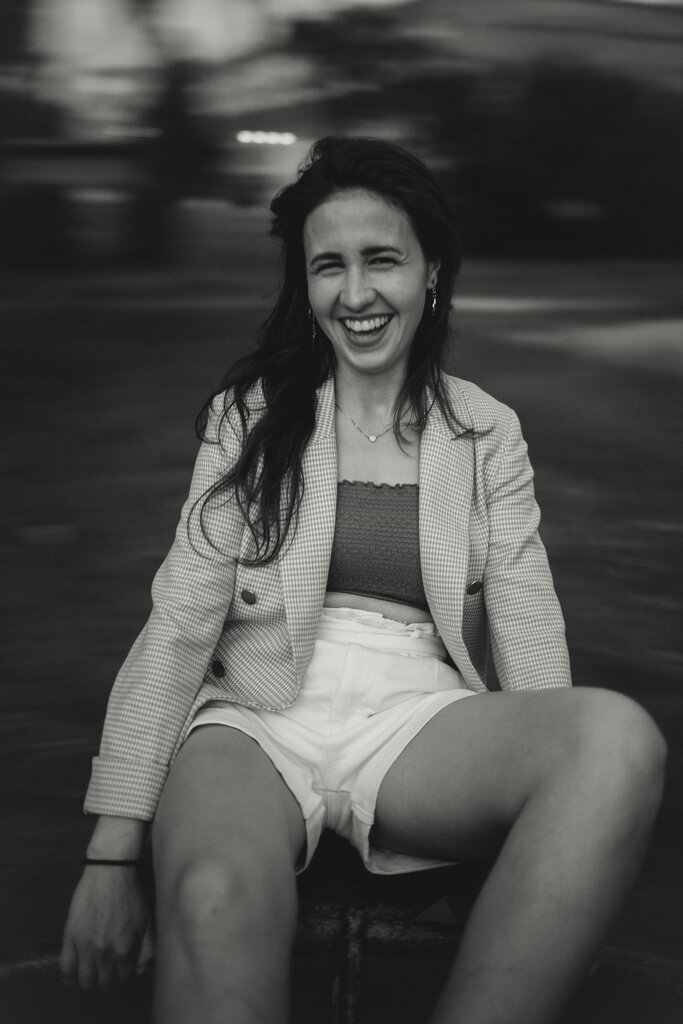 I am currently studying master's in choir conducting at the Lithuanian Academy of Music and Theater, here I delve into the processes of creating contemporary choral music, as well as actively sing in various ensembles. I am a vocalist of the choir "Jauna muzika", the ensemble "Melos". 2017 together with friends we formed a vocal quintet "Non vibrato" and together we develop miniatures of Lithuanian choral music.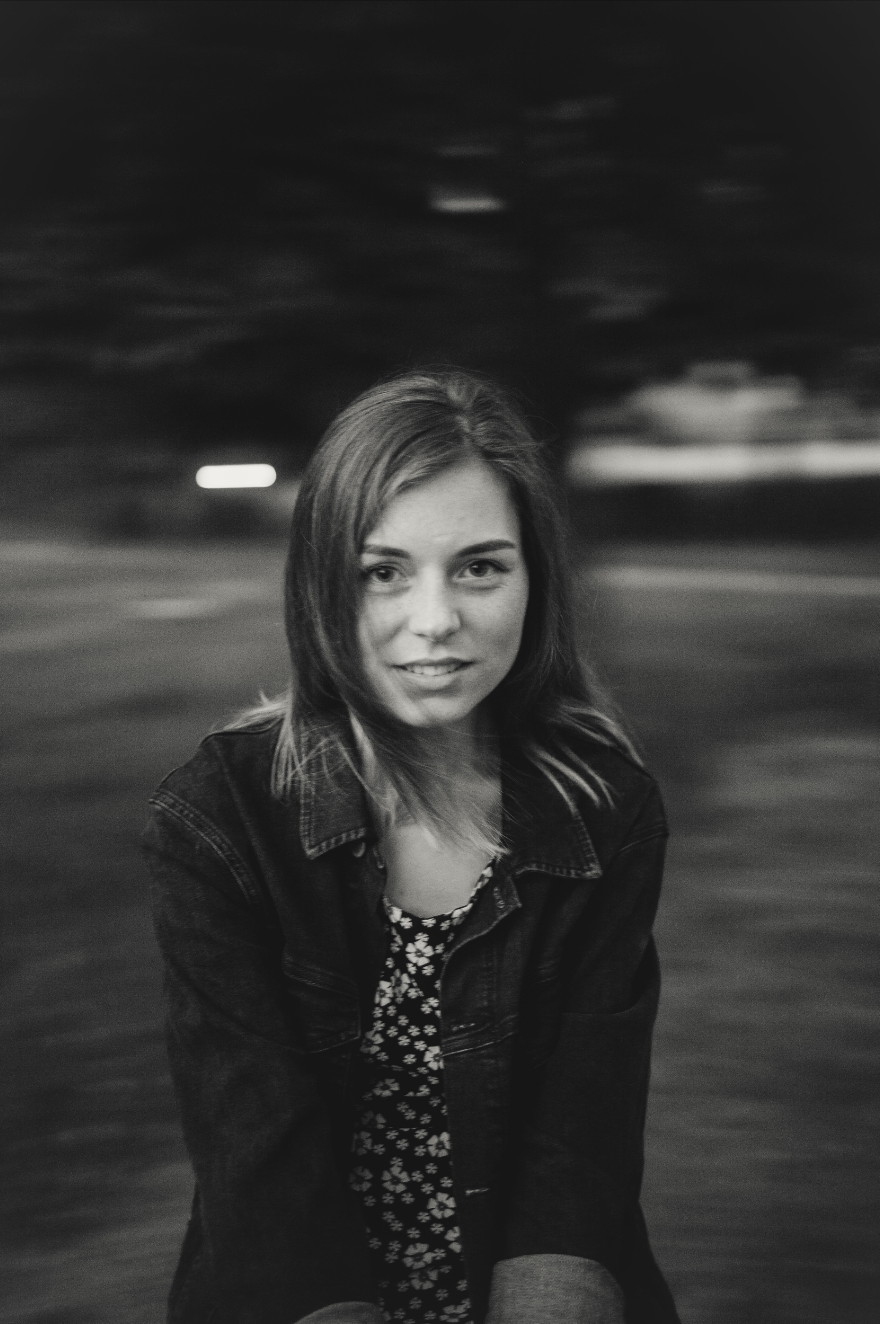 After graduating from the Lithuanian Academy of Music and Theater, I have continued to take part in art education and curation. I am one of the founders of the GyviTeatre theater and music studio and I write a blog about music and music education in macyteka.lt, I head the media section of the festival Druskomanijos and many other musical projects. I also sing in Melos and take care of the image of this band on digital platforms.
I graduated from the Lithuanian Academy of Music and Theater with a degree in choir conducting, I have also acquired a pedagogical education and use such these activities. Here I am especially fascinated by the social aspect of art – the relationship between the team and the leader, the relationship of the team with art. My other important professional activity is singing in groups such as the group "Melos", the choir "Brevis", etc., I play organ in the church.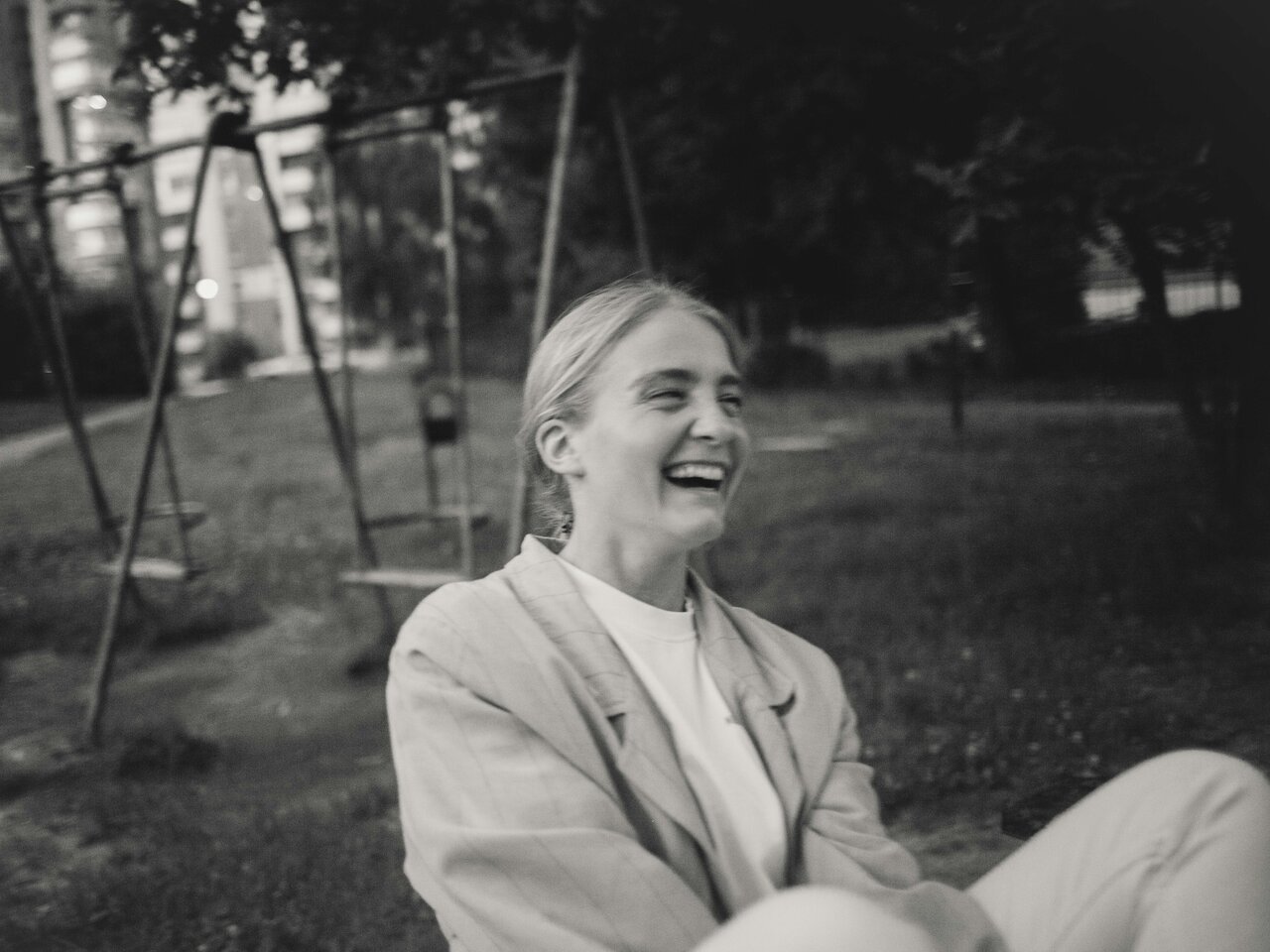 I am currently studying Gregorian chant at the Pontifical Institute of Sacred Music in Rome and have been working on developing old sacred music in Lithuania for more than 5 years. My main area of interest is the search for a living tradition in ancient sacred music. I implement my ideas in the GŠ Ansamblyje, which I founded in 2012. Two years ago I joined the New Vocal Music Ensemble "Melos".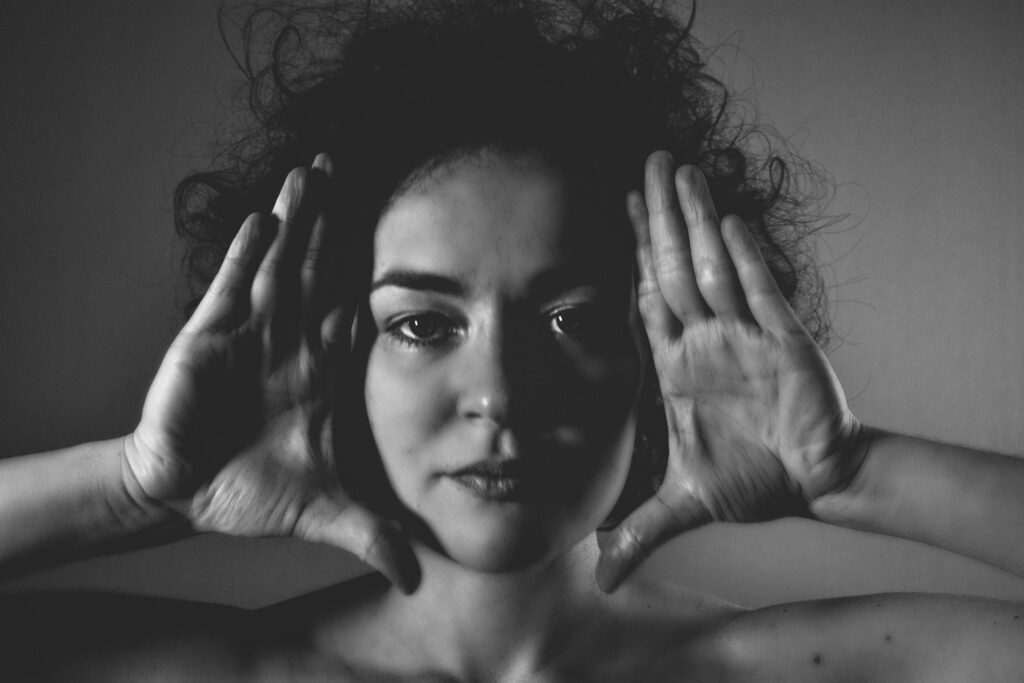 I have graduated Choir Conducting at the Lithuanian Academy Music and Theatre and since, I have been singing in various vocal collectives. At the moment, I am also involved in educational activities, among which are teaching at the Choral Singing School "Liepaites" and creation of educational content at the "MuMok" virtual music school. My creative work includes electronic music collective "You Me and the Night", with whom we produce songs, create visuals and soundtracks for various collaborative projects.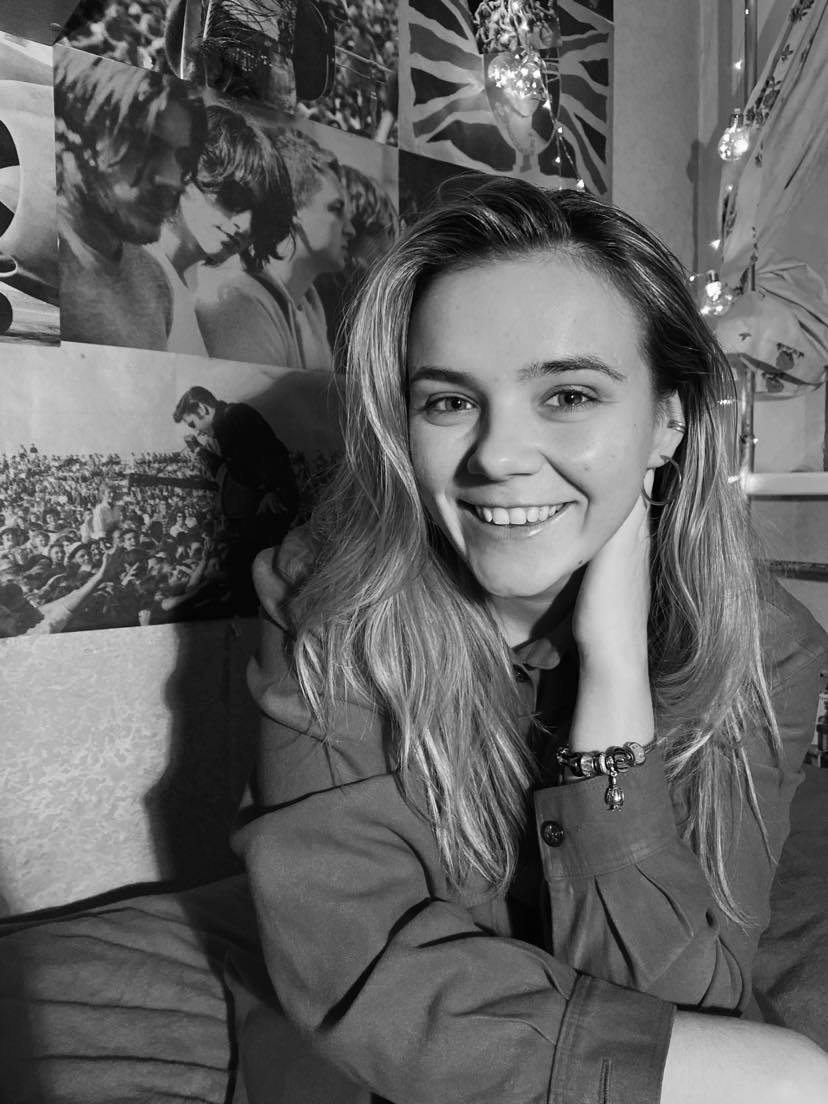 At the moment I am studying choir conducting and music pedagogy at the Lithuanian Academy Music and Theatre. I am also working as a music teacher and a singer at the Vilnius city  Municipality choir "Jauna Muzika". In addition, I am very happy to be part of  "Melos" collective – to be able to contribute to the contemporary music promotion and exchange of exciting artistic ideas.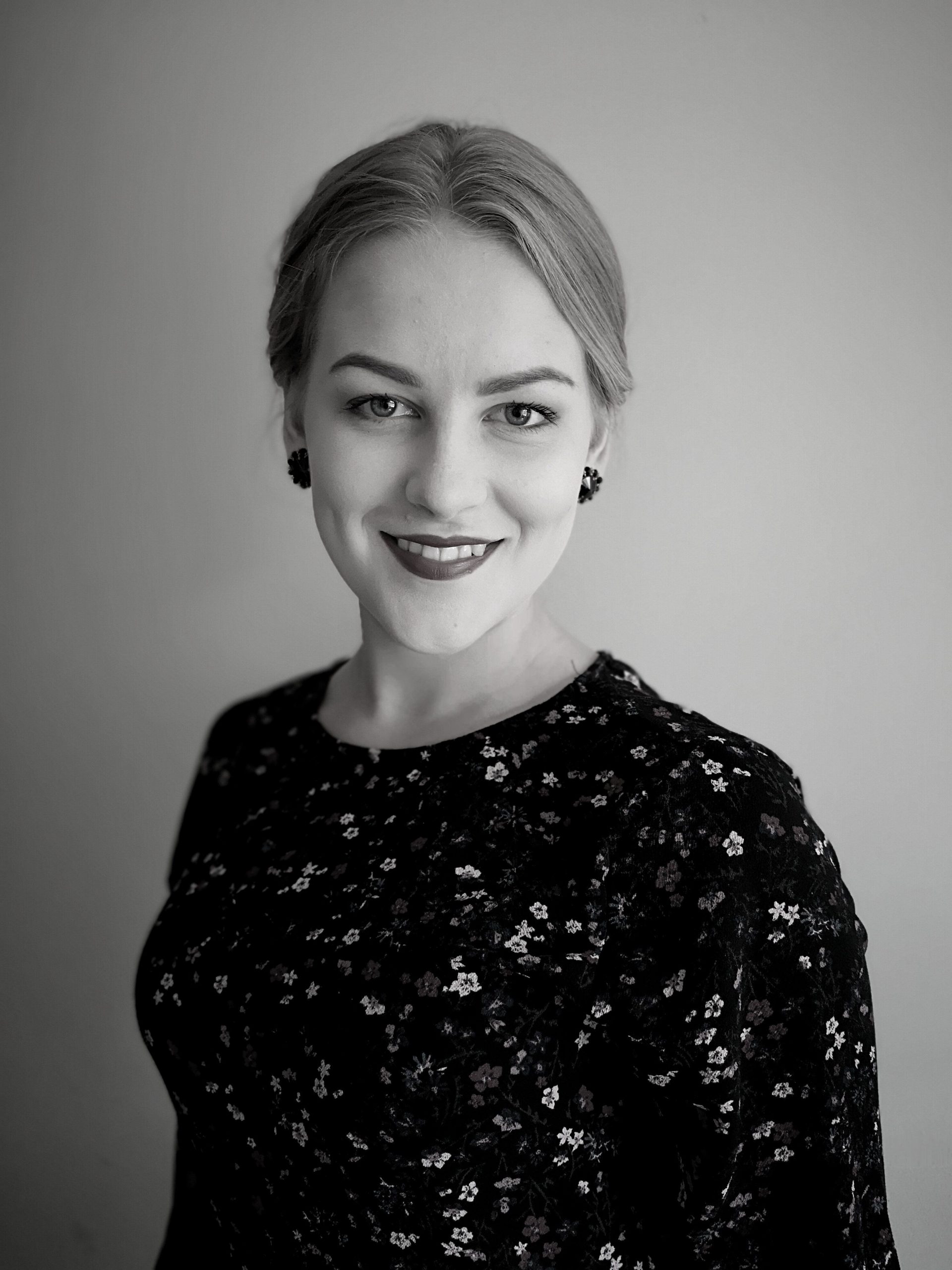 Nuo 2009 m. – Kelmės meno mokyklos mokinė. 2015 – 2018 m. mokėsi Šiaulių Sauliaus Sondeckio menų gimnazijoje (choro dirigavimo specialybė). Besimokydama buvo Šiaulių miesto kultūros centro mišraus jaunimo kamerinio choro Atžalynas narė. Su choru pasirodyta koncertuose, konkursuose, festivaliuose Lietuvoje, Lenkijoje, Ispanijoje. Nuo 2012 m. daugkartinė Lietuvos vaikų ir moksleivių konkurso Dainų dainelė dalyvė, kitų dainavimo, dirigavimo konkursų dalyvė bei prizininkė. 2019 m. studijuoja LMTA choro dirigavimą (prof. D. Puišio klasė). Dalyvavo dirigavimo meistriškumo kursuose su prof. Māris Sirmais (Latvija), Javier Busto Sagrado (Ispanija). Nuo 2018 m. Vilniaus choro Musica dell'arte narė, nuo 2020 m. – chormeisterė. Nuo 2019 m. dainuoja Vilniaus miesto savivaldybės chore Jauna muzika (vad. V. Augustinas). Nuo 2020 m. yra vokalinio ansamblio Duodeco dainininkė.
I am a student of choir conducting at the Lithuanian Academy of Music and Theater, I also sing in the choir "Jauna muzika" and I take part in the ensemble "Melos". In singing I especially see an interest in alternative singing practices, such as yoga breathing techniques. I also admire the social aspect of making music – I work with children and watch how children let in a stranger through music and start to trust him.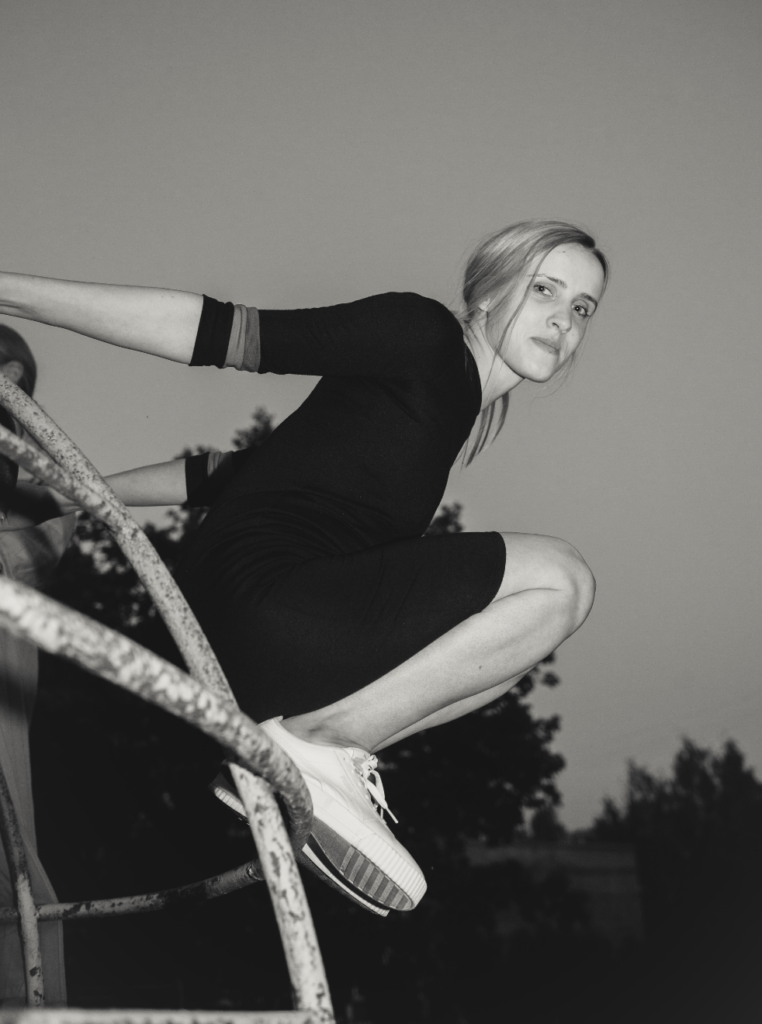 I am Lithuanian composer and curator currently living between Vilnius and Graz. I've studied composition at the Lithuanian Academy of Music and Theatre, Royal Conservatoire of Scotland and Victorian College of the Arts (University of Melbourne). Currenty, I am continuing my composition studies at the University of Music and Performing Arts Graz. I am also one of the establishers and current curator of Melos collective and manager of Muzikalke – school for music creation. jutapranulyte.com