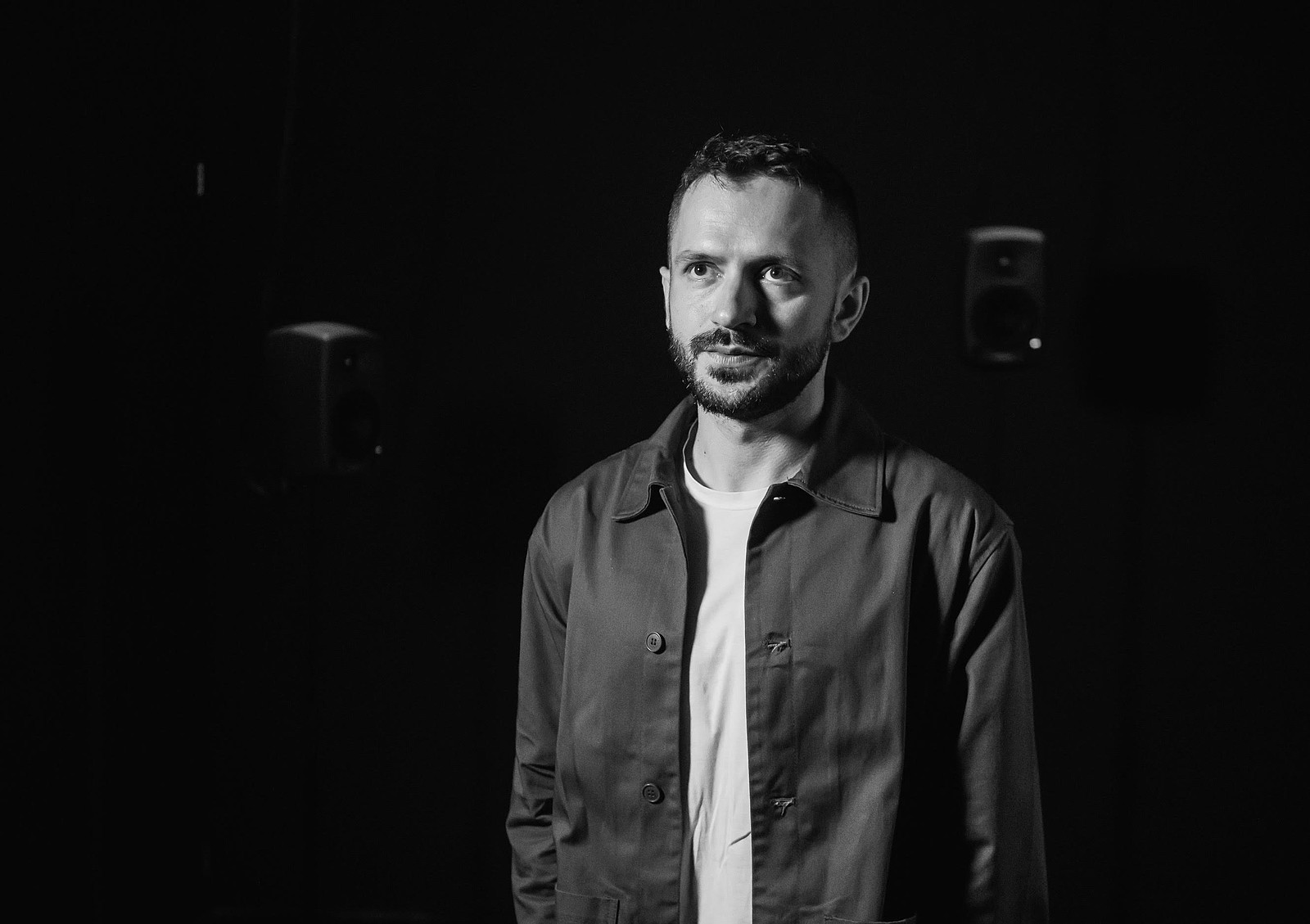 »Incantations« in collab with Andrius Arutiunian. CTM festival Berlin
»Incantations« is a work for voices and a newly-made brass object. It sources Armenian spells and incantations from the city of Moks, as recorded in the 19th century through a secret language of Ṙuštuni. These spells are a codified attempt to conjure the supernatural, avert bad luck, and deflect misfortune through apotropaic magic. In their raw, oral, and vernacular states incantations bridge a gap between speculative futures and passing realities.
The 60-minute long piece was recorded in collaboration with Melos New Vocal Music Collective and runs continuously throughout the day. »Incantations« is played through a multi-channel speaker system and a 6-meter-long brass object suspended from the ceiling. Long known for its acoustic properties, brass simultaneously amplifies and distorts the voices, spells, and synthetic sounds. Using diaphony and resonance, »Incantations« unfolds slowly through the day offering a hypnotic and spell-bound experience.
The work is commissioned as part of the CTM Radio Lab, which since 2014 has commissioned new works that explore the intersection of radio with live performance or installation within the context of the festival's yearly theme. It will be broadcast in its radio version by Deutschlandfunk Kultur on 25 March, and presented by ORF Austrian Broadcasting Service in autumn 2022. The brass object is commissioned by Centrala Space, Birmingham.
—–
Andrius Arutiunian 
LT/NL
Working through hybrid forms of sound, Armenian-Lithuanian artist Andrius Arutiunian often employs hypnotic aural structures, non-Western tuning systems, and sonic vernacular.